Together with our clients for ensuring the highest quality
Expertise, planning, creativity, quality and timeliness are what allowed Marmi Vrech to start collaborating with top-tier architects and interior designers worldwide.
Every day, we turn drawings, ideas and projects into matter by constantly striving for excellence. We provide services aimed at ensuring the seamless integration between designing, procurement, production and implementation.
We tackle any project, anywhere in the world, and we do so by following a rigorous project methodology which makes room for the right amount of flexibility during the realization phase.
Our goal is to deliver a high-quality service from the first contact to aftersales activities.
Discover how we work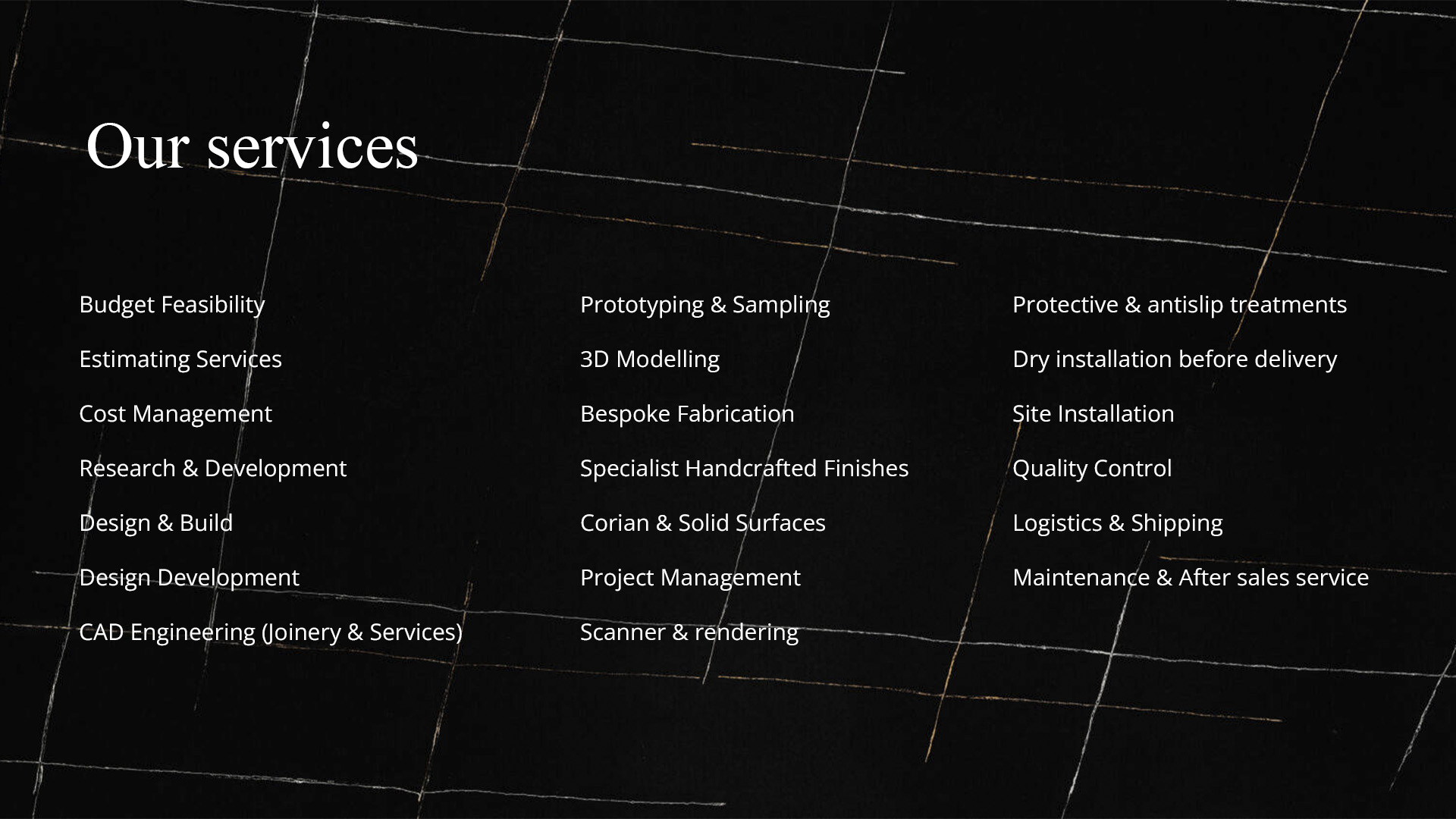 01/
First Contact
The first contact with the client is handled by our Sales Department or by our international network of Promoters.
We are eager to demonstrate the speed and punctuality that characterize our work, together with the reliability and expertise earned throughout years of activity, therefore we provide clients with an immediate response, shortly followed by the sending of an offer. That is a transparent and information-packed document with all the data discussed in the initial phase.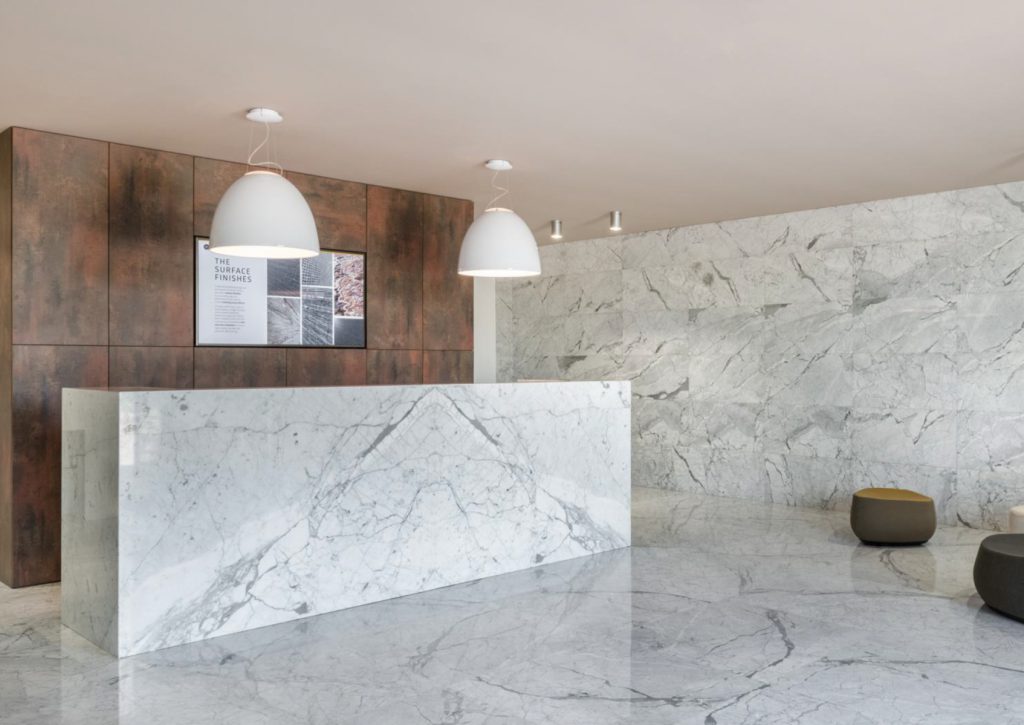 02/
Project Support
Anyone who entrusts us with a project will be able to count on the support and assistance provided by one of our designers.
They assist clients by putting at disposal their experience and knowledge, as well as by providing them with relevant information concerning the suitability of a given material for intended use, availability, sampling, stability of its technical and chromatic features, cost. This exchange will enable clients either to confirm their choices or to benefit from our designer's advice, in order to find the best-suited alternative materials.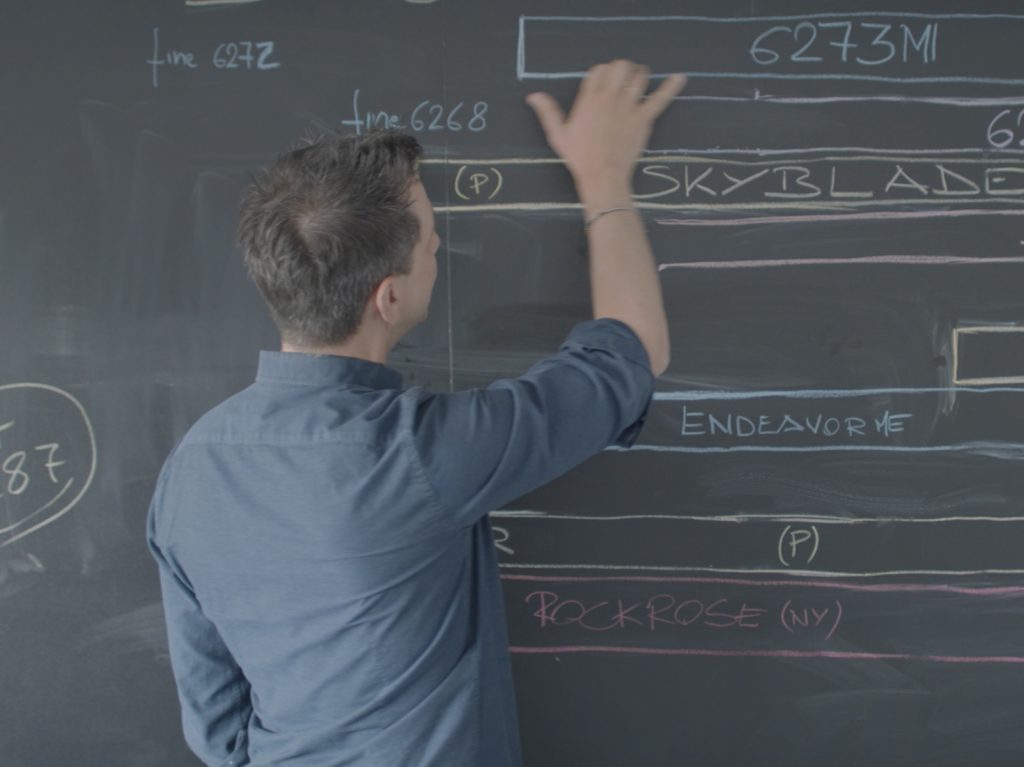 03/
Design Solutions
We are not mere suppliers of marble and natural stones. We collaborate with our clients, and our specialized technical staff is actively engaged in the realization of customized solutions. According to the project and the client's requests, Marmi Vrech is capable of performing:
Analysis and studies on combinations of stone and other materials.
Customized drawings (e.g.: Marbubble).
Artworks.
Rosettes.
Inlays.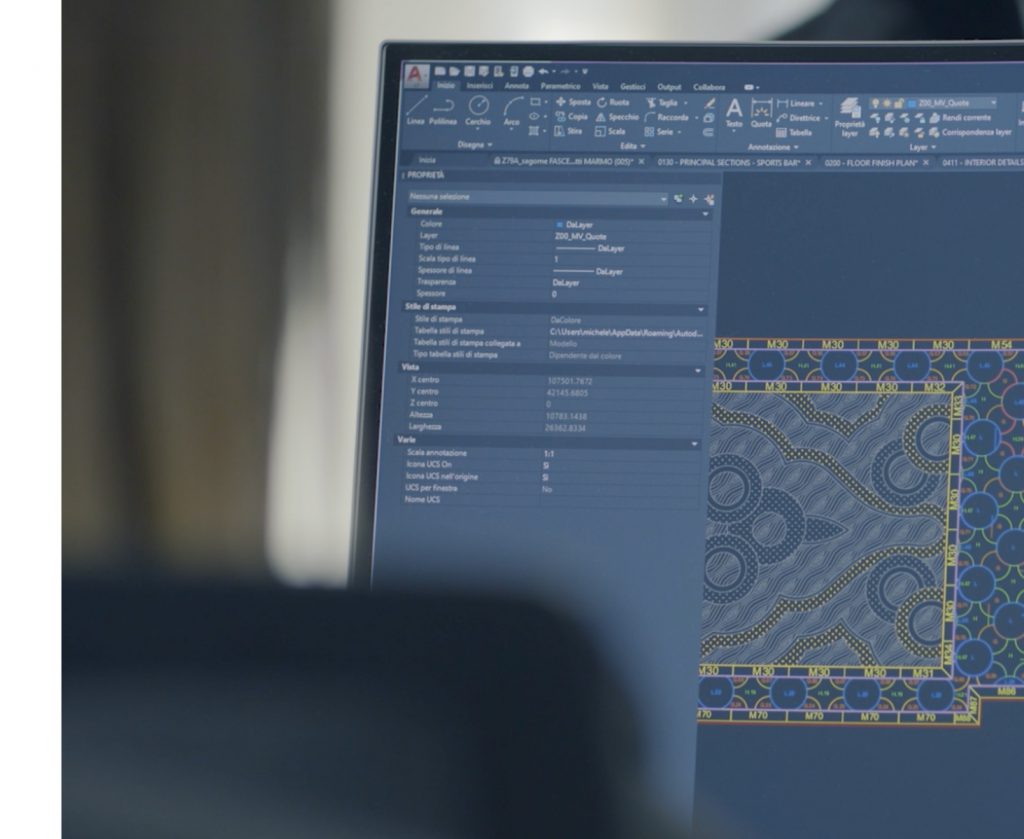 04/
Project
management
Each project is assigned to a project manager. Thanks to a dedicated software and continuous interaction with the client and the construction yard where the works are taking place, the PM will oversee all the operations until the final phases. That means the client will always be supported throughout the entire production process, so that any sudden necessity or request could be managed in real time.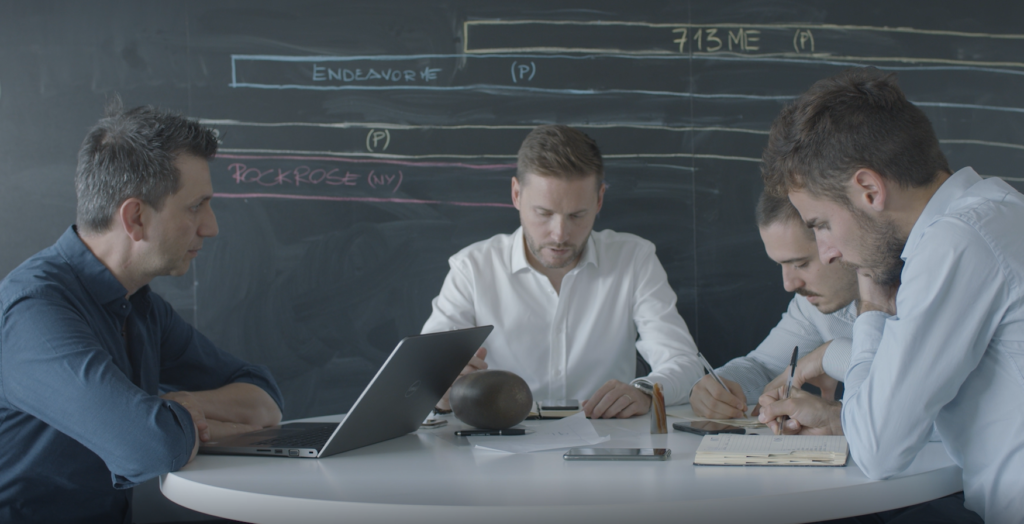 05/
Selection and supply of materials
We resort to both national and international suppliers for the selection and supply of materials necessary for a project and approved by the client.
Our goal is to exclusively employ top-quality marble and natural stones, relieving the customer from the burden of selection. Therefore, this phase can be carried out by our experts in complete autonomy, while the customer can choose whether participating to on-site visits  to caves or not.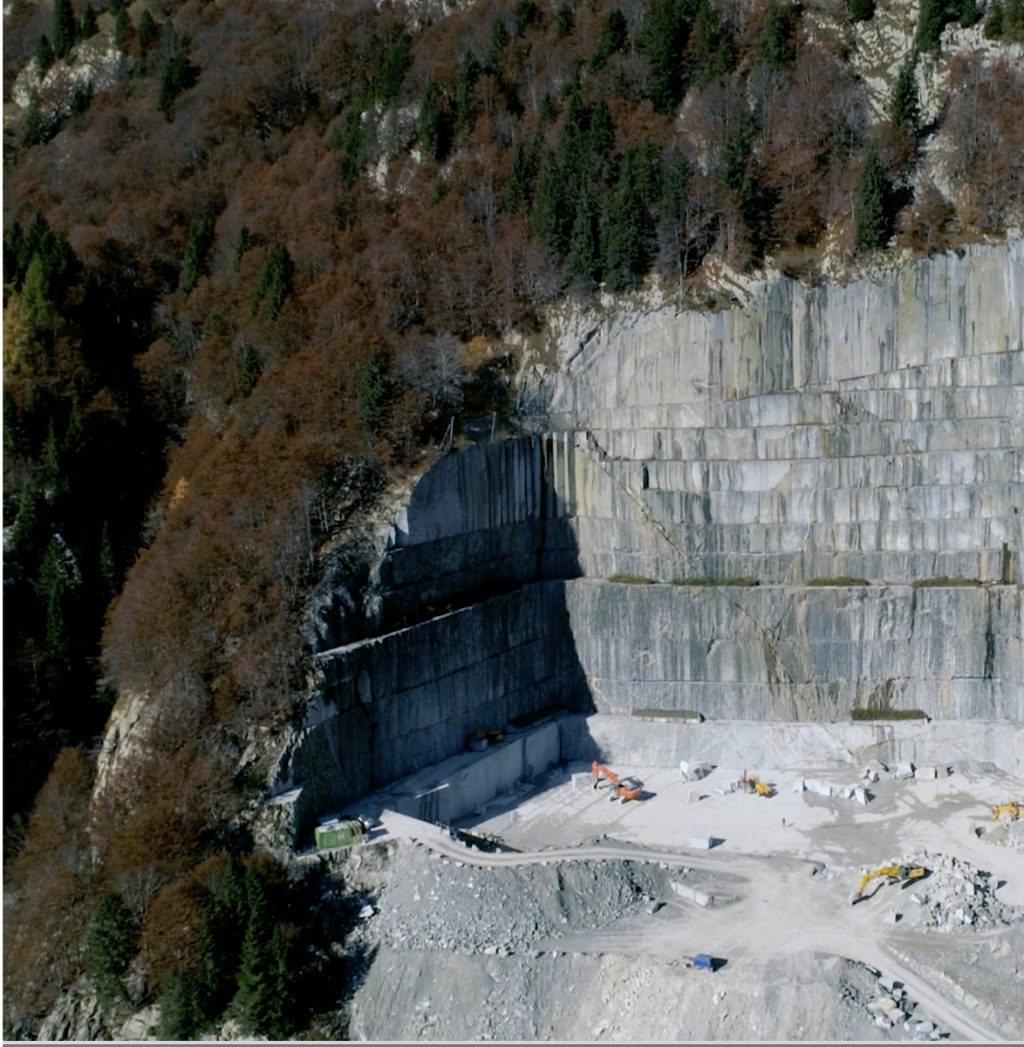 06/
Technical in-depth analysis, inspection, executive planning
Before moving on and start the actual production, the use of state-of-the-art tools enables us to perform accurate measurements. Our technical staff, along with the project manager in charge, handles directly the engineering and the executive planning, both in 2D and 3D.
This phase serves the purpose of highlighting any possible technical issue with a project, and it represents the starting point for a series of technical investigations for planning a flawless implementation of the job.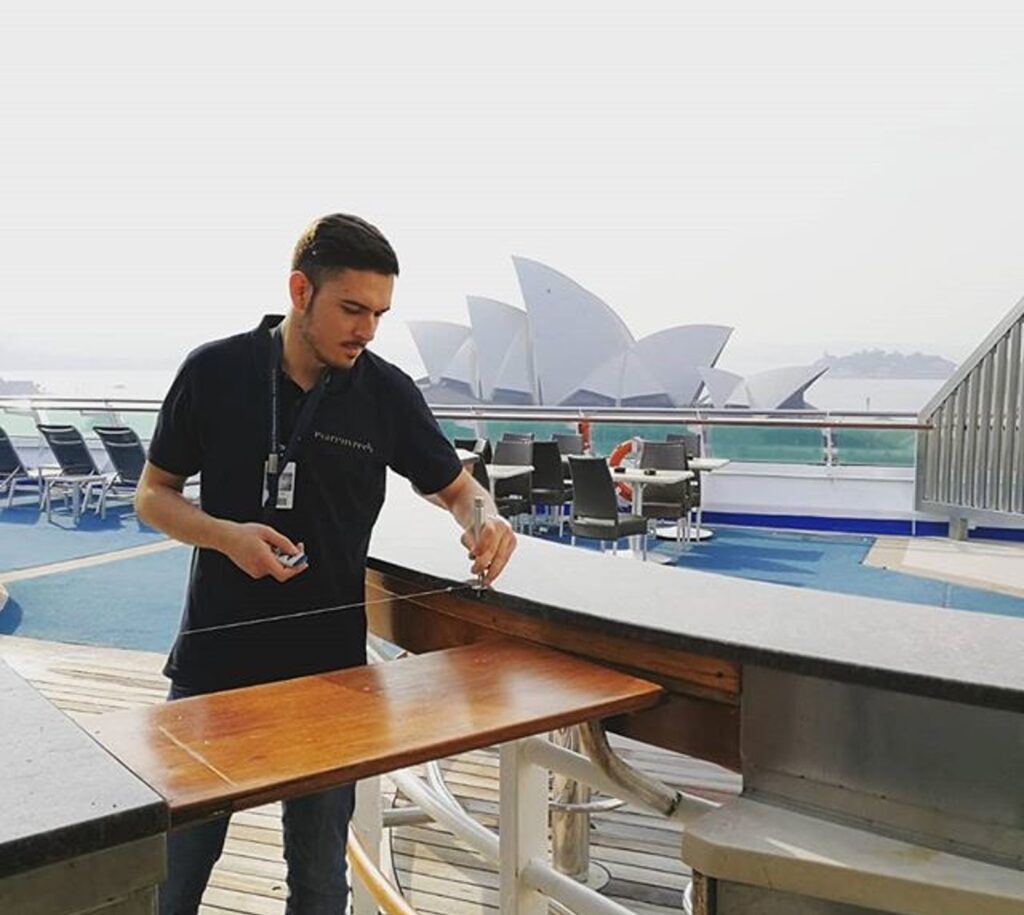 07/
Scanner & Stone 2.0
We bring at our clients' disposal an innovative platform for managing any project.
By creating a shared space for designers, project managers and the technical department, the "Stone 2.o" platform makes possible to manage the approval of materials, keep track of essential information for a job and staying updated with a project's progress thanks to technical drawings and 3D renderings.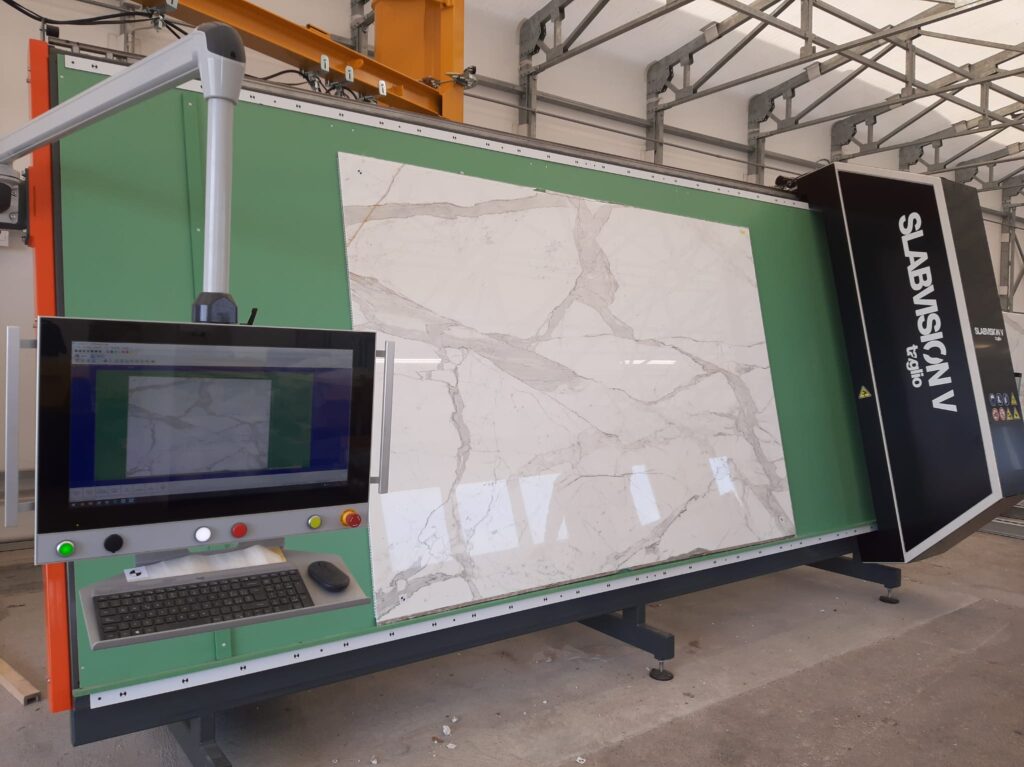 08/
Protective and antislip treatments
We put our expertise at the service of customers by realizing high-tech treatments conceived for protecting and preserving surfaces. From hydro and oil repellent treatments to antibacterial ones, all the way through moisture protection and anti-acid, to anti-slip and anti-scratch.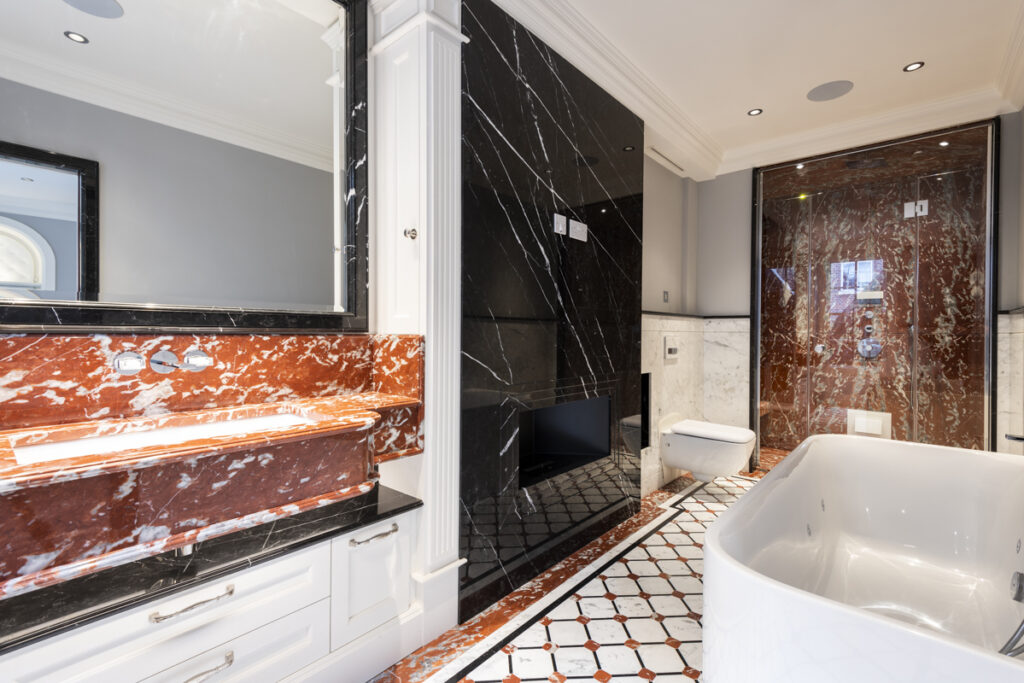 09/
Production
At this point, the actual production phase begins. Thanks to our highly skilled professionals and the innovative machinery of our production facility, marble slabs undergo different types of processing.
The production, managed with numerical control technology and entrusted to the craftsmanship skills of our staff, is subject to constant control. Such verifications last throughout the entire production process, and they ensure that nothing is left to chance as well as the project takes the right shape in its each little detail.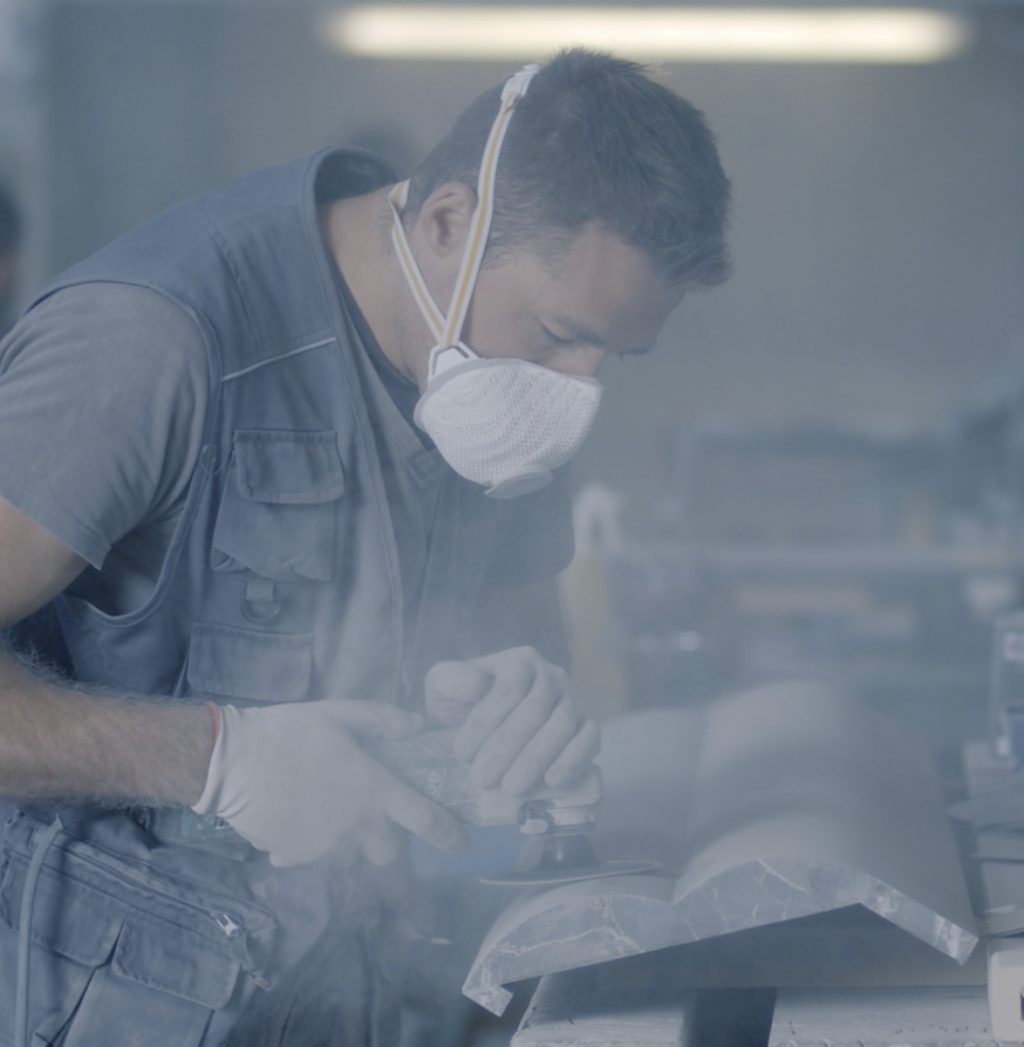 10/
Lightened Marble
By applying a honeycomb panel made of aluminium or pwc on thin marble slabs, we do realize "Lightened Marble". The outcome, lighter, thinner and more resistant to bending, corrosion and compression, is the ideal solution for projects with weight limitations.
By keeping the aesthetics unaltered, "Lightened Marble" is particularly valuable for realizing interior furnishing for yachts and ships, other than that for the covering of design furniture and walls.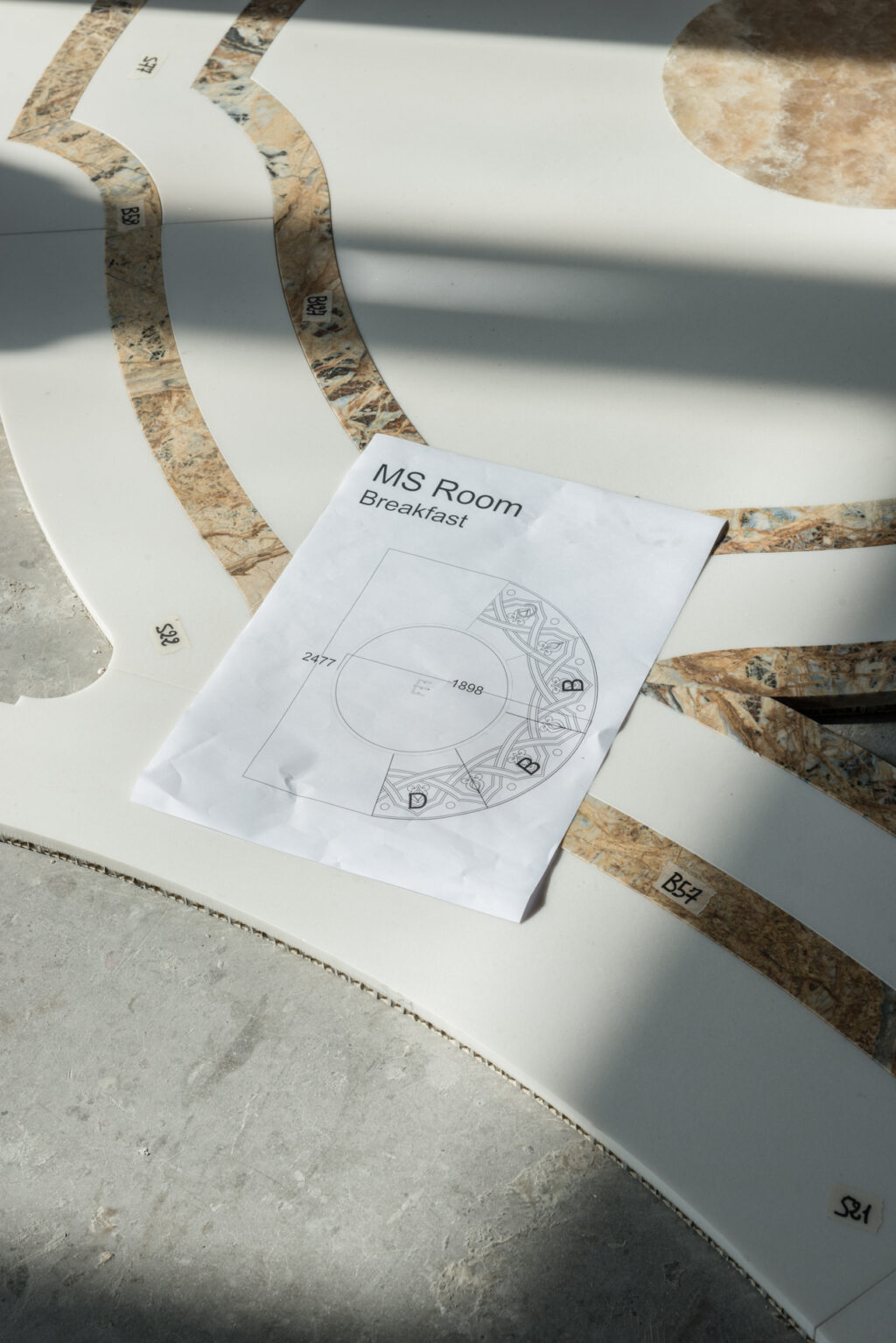 11/
Packaging and Shipping
Since our business is active both in Italy and worldwide, we put great care and effort in the handling of shipping.
Packaging is managed with attention in order to abide to the country of destination's import/export laws, and to effectively protect even the most delicate items. Such care stems from our willingness to deliver a premium-quality service and to preserve the unique items carved with passion by our personnel.
All shipments from Marmi Vrech are tracked in order to avoid any hassle.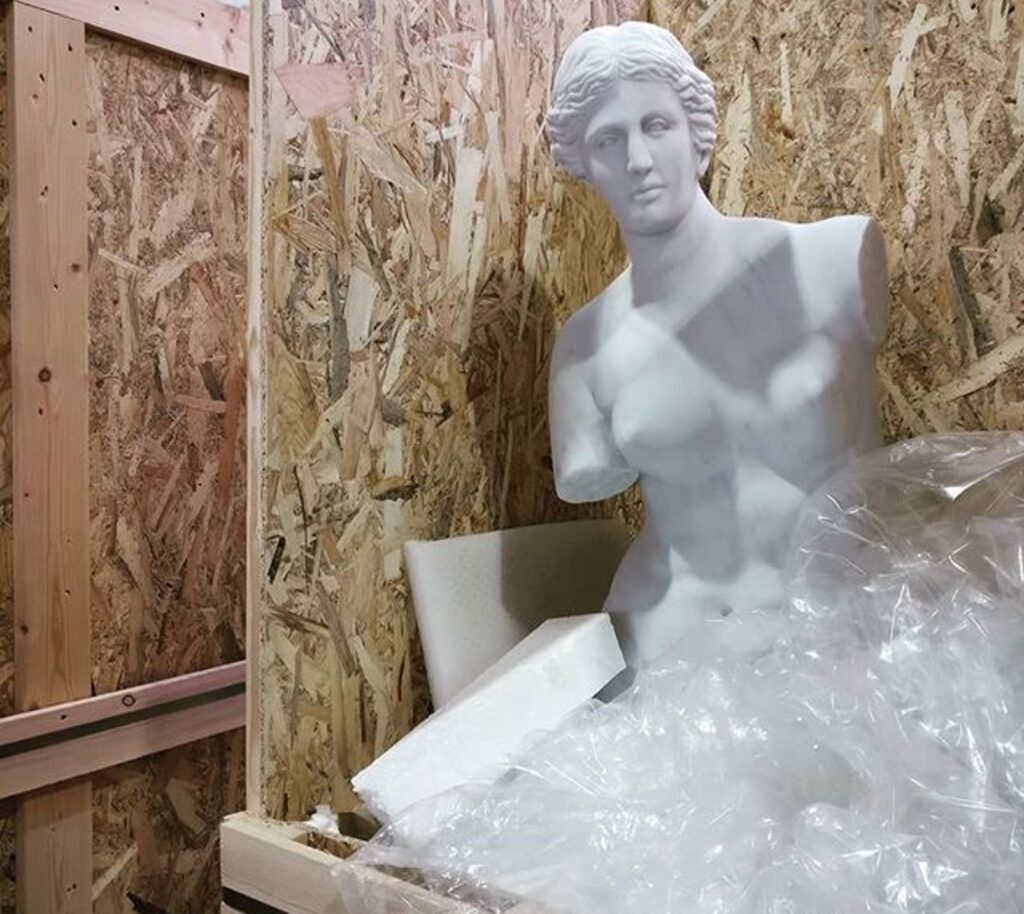 12/
Installation
The top-quality of our service is the result of several measures, one of which is without any doubt the dry pre-installation of items before the delivery, which takes place in our facilities in order to simulate the actual installation.
If necessary, and when possible, we pre-install marble and mosaics on special lightweight panels, ready for installation, so to speed up and facilitate the operations once on the working site.
We are proud to count among us teams of master installers and mosaicists, who can ensure superior installation standards, even in the most delicate situations.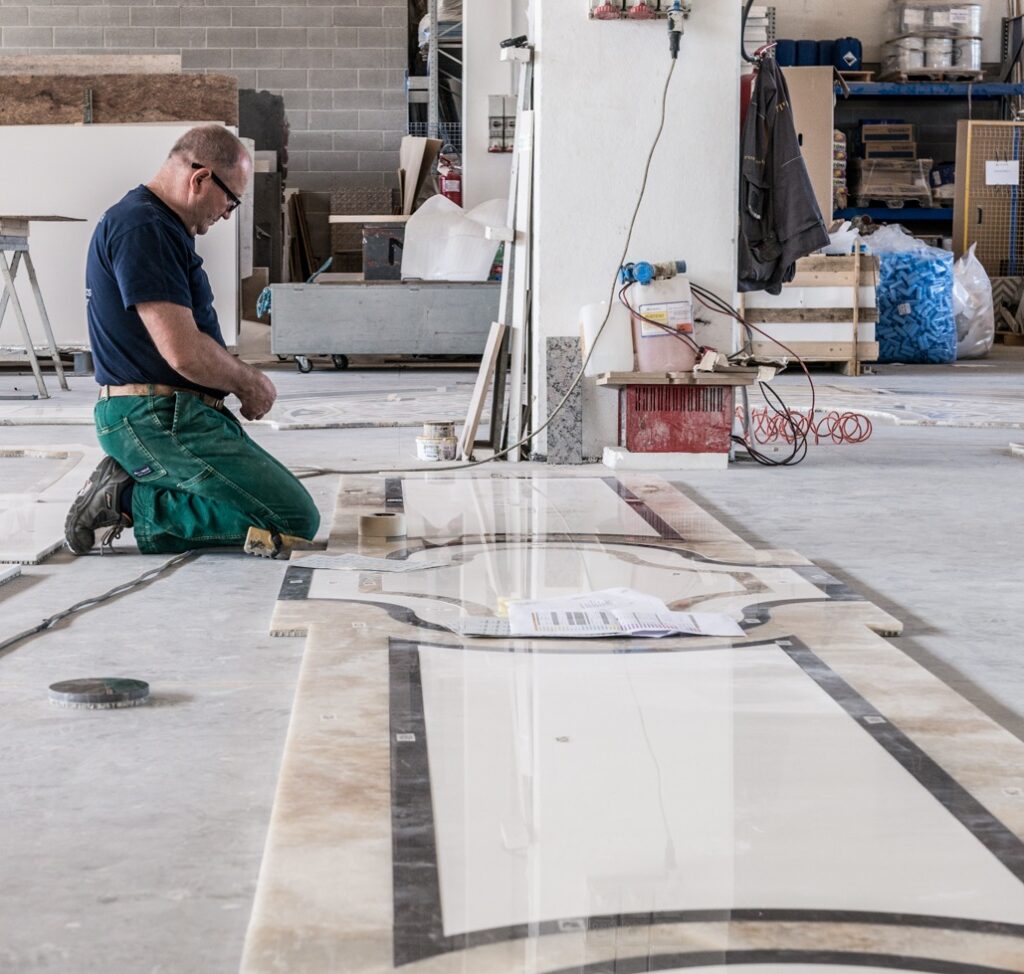 13/
Aftersales
Our collaboration with customers does not end with the installation. Marble and natural stones are valuable and elegant surfaces, often susceptible to stains and acids. In order to keep unaltered their qualities, such materials are cleaned with neutral detergents and specific anti-stain products.
Thanks to research and innovation in the areas of products and technologies for treating surfaces in natural stone, we can also provide assistance for an ideal cleaning and maintenance of the surfaces we have delivered.